Avalon Week is Going Strong!
on
June 18, 2015
at
12:56 AM
Good news, everyone! We've finally been able to start work on the comic again after a long hiatus due to our real lives. We're ahead on scripts, but we're making progress on comic pages. Betsy started working on Tales of Avalon #017-019 today, and we should have #017 up later this month with #018 in July and #019 in August.
And in case you missed it, Fenyang finally has a reference sheet. He's just so cute as a child and deliciously evil as an adult.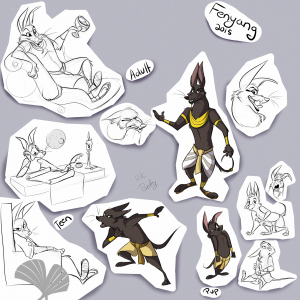 Thank you to everyone for watching and reading.