The Children of the Three Kingdoms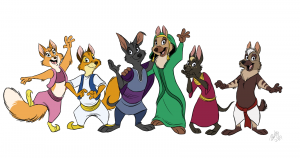 As Children

As Adults
The Children of the Three Kingdoms
A mixed group of royal children from the Three Kingdoms. They function as the audience surrogate.
Abbasid Sultanate
Omar II – Male Red Fox. Age 6.
Tameka – Female Red Fox. Age 6.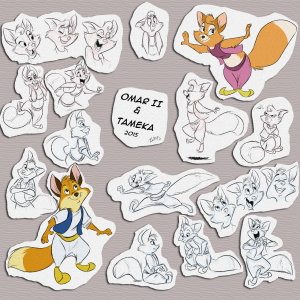 Egyptian Empire
Horus – Male Brown Hyena. Age 6.
Bastet – Female Anubial Jackal. Age 6.
Hasani – Male Anubial Jackal. Age 8.
Persian Empire
Shahnaz – Female Brown Hyena. Age 8.
First Appearance: Tales of Avalon #001